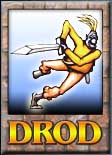 All content on site copyright © 2022 Caravel Games, All Rights Reserved, unless otherwise indicated.
Beethr'o' Lantern 4 (By Clayton Weiss)
Once again, Clayton Weiss (ClaytonW) has produced an amazing DRODistic carving on a pumpkin for his (now annual) 4th Beethr'o' Lantern. This year, Beethro is depicted facing an evil (and rather long) serpent. Will he escape? Only time will tell.

This year's carving also has some other cool, intricate features that really stand out when the lantern is lit, namely the DROD logo, serpent eyes and Beethro's hair.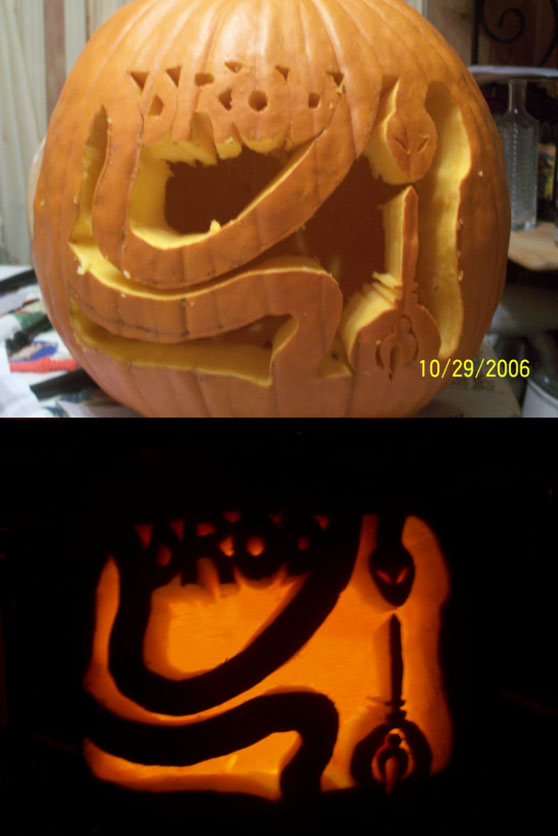 You can read the original post here